Odense, the third-largest city of Denmark still preserves the feels of a small town- pleasantly old-fashioned full of magical fairy tale stories and picturesque pastel-colored houses. Odense is neither the typical Danish town nor boring. A stroll around the pastel-colored houses with a lot of history makes this town a visit-worthy place.
Odense is at a distance of about 1:30 to 2 hours drive from Copenhagen Airport. We rented a car from Enterprise from the airport and drove here. Other car rentals like Hertz, Sixt, etc are also located right at the airport. One can also reach Odense by Train from Copenhagen Central Station.
While we were visiting there was construction work going on in the city center and there were many road diversions even for pedestrians, but it was still easy to find your way out.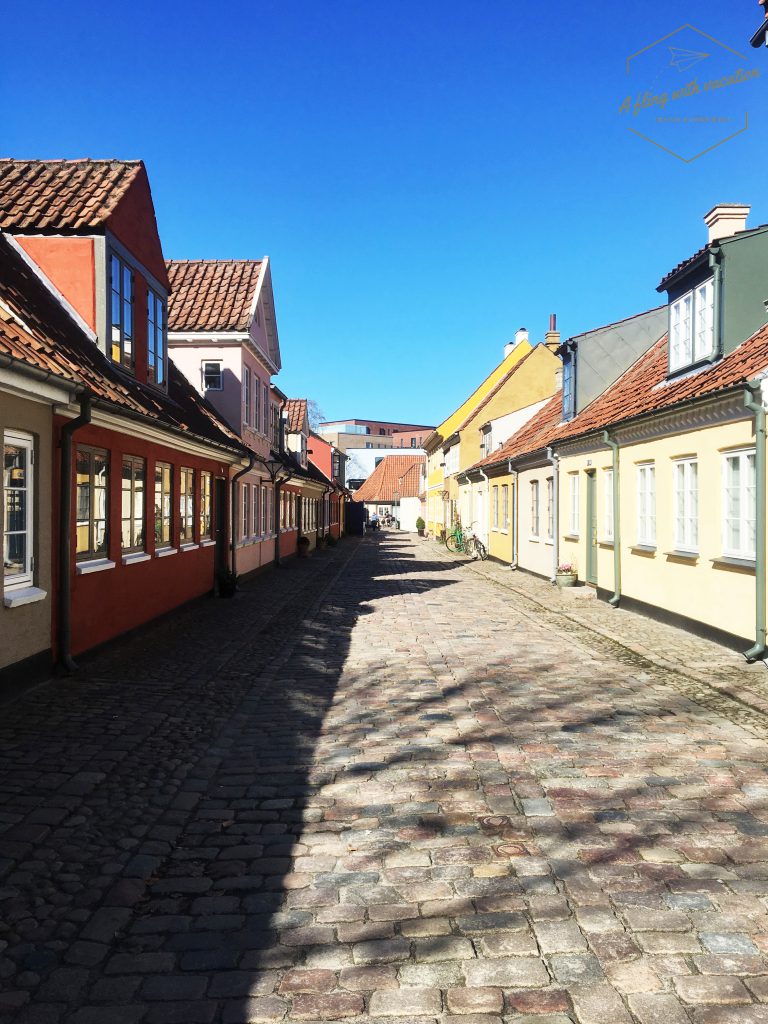 Things you need to know beforehand.
---
Above all, before jumping on the details, here is the most important information that all travelers need to know before traveling to Denmark.
Currency:
Danish krone- get them exchanged at airport. All the restaurants and hotels also accept cards, but carrying a few krones is advised.

Visa:
Visa for Schenzen States. Check if you require a visa and incase if you do, apply for one with the required documentation. For all information to obtain a schengen Visa check here.

Weather: 
Usually ranging from 0 to 22 degrees Celsius. During March when we visited it was pleasant cold ranging from 8 to 17 degrees Celsius, with windy afternoons which were colder compared to the daytime. 

My Travel Essentials list: Sports shoes for a lot of walking, adapters and portable chargers, sunscreen, moisturizer the crazy cold winds make skin pretty dry, warm clothes, lip gloss (a personal essential). 

Timezone:
Denmark uses the Central European Time (CET) from October to March, that is during winters. CET is 1 hour ahead of Coordinated Universal Time(UTC). But, from March to October that is in Summers starts the Daylight Savings Time (DST) As a result, time zone switches to Central European Summer Time (CEST) which is 2 hours ahead of Coordinated Universal Time (UTC). 

Accommodation:
 Hotel Odeon: A Boutique Business hotel, centrally located to connect the main attractions of the city. Breakfast is good!
 Many other Hotels are located in the area as this was the heart of the city like Radisson. 

Languages:
English, Danish.

Electricity:
Sockets used in Denmark are Type C, F, E and K. So carry your Adapters in case need be.  
Top Things to do when in Odense, Denmark:
HISTORIC:
Hans Christian Andersen's House and Museum: H. C. Andersen the famous childhood story writer was born and raised in Odense and his house is now one of the major attractions in Odense. One can also visit the H.C. Andersen Museum, which is centrally located and was steps away from our hotel.
St. Canute's Cathedral: A very beautiful Church dating back in History to the 1300s. Such peace, quiet and magnificent Architecture around the church makes it a must-visit.
Egeskov Castle:
Funen Village: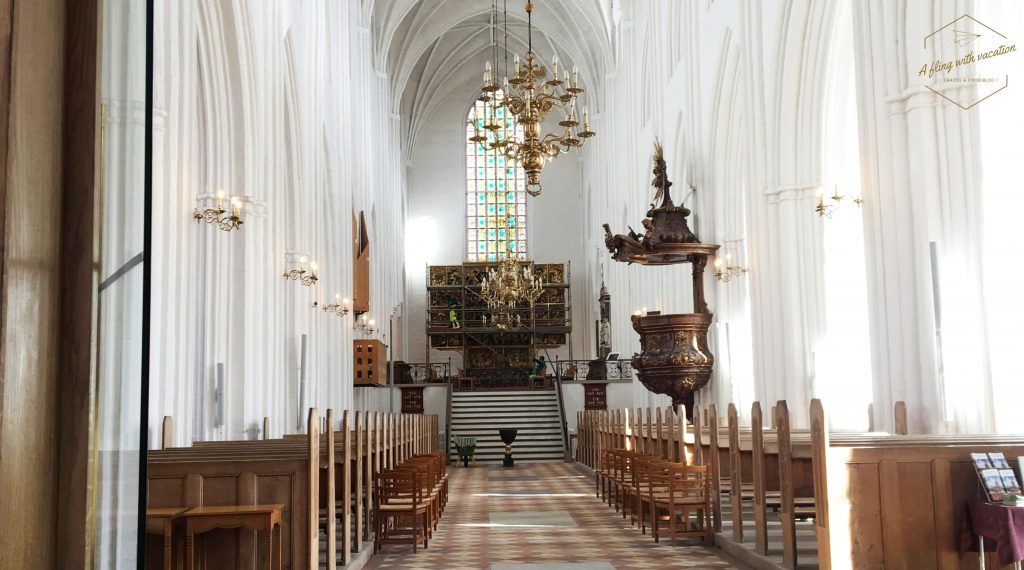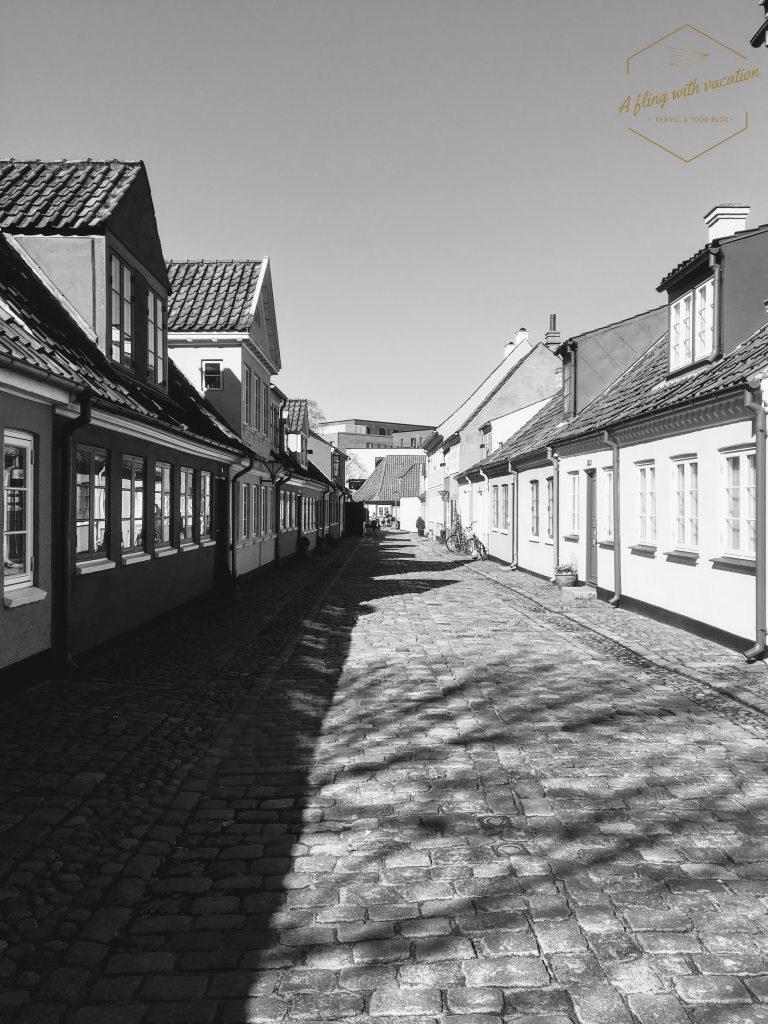 SHOPPING:
The Walking Street: A street full of local and international brands, cafes, restaurants and bars for a little time out from the shopping spree and all things historic along the way. It was walking distance from the Hotel.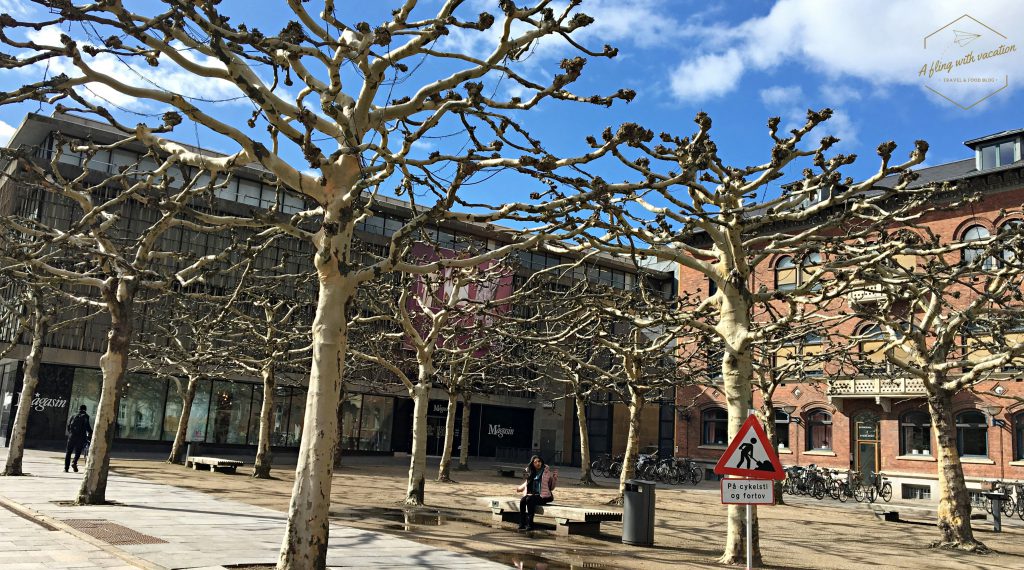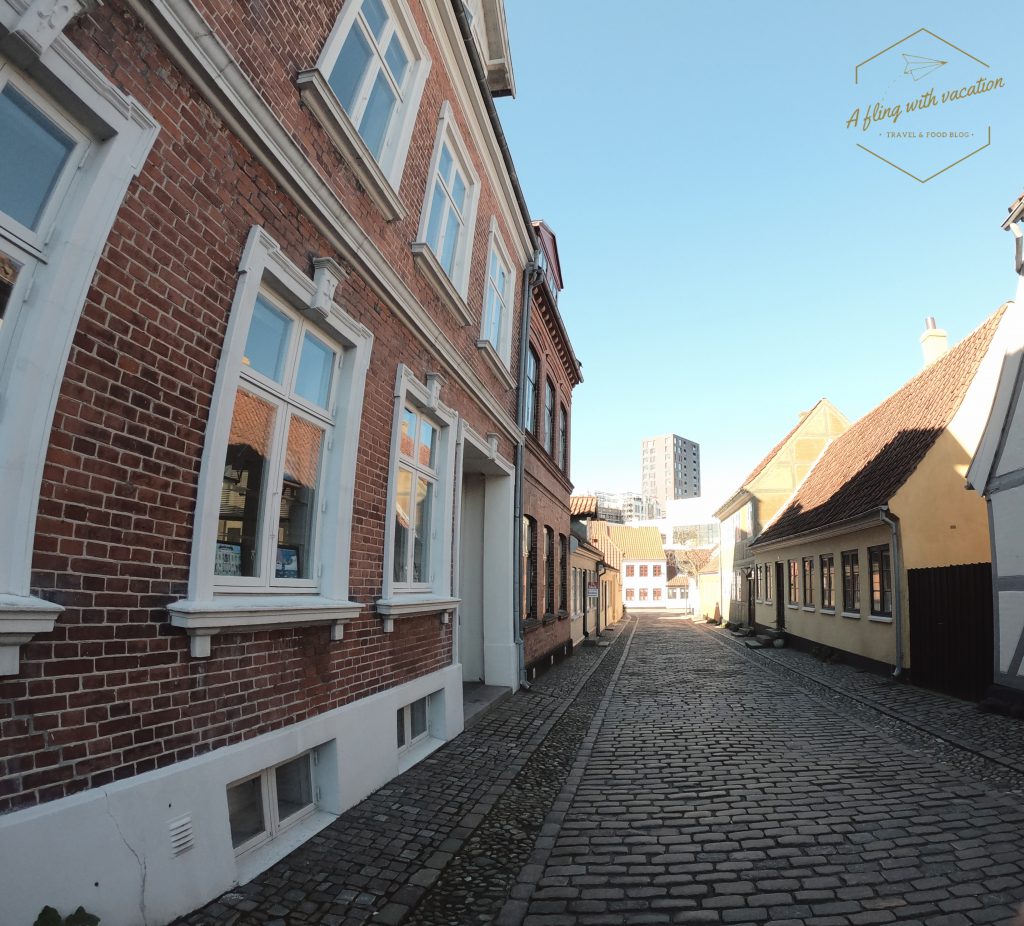 FOOD JOINTS:
Storms Pakhus: A street food garage, full of different cuisines from around the world, bars and trust me they are all authentic style. A heaven for all food lovers and a must-visit for all!
Cafe Vivaldi: A cafe located centrally on the walking street. Amazing food and how about a beer by the streets in the pleasant weather, yes! it was amazing.
Dalle Valle: A nice fine dine restaurant with plenty of options even for vegetarians.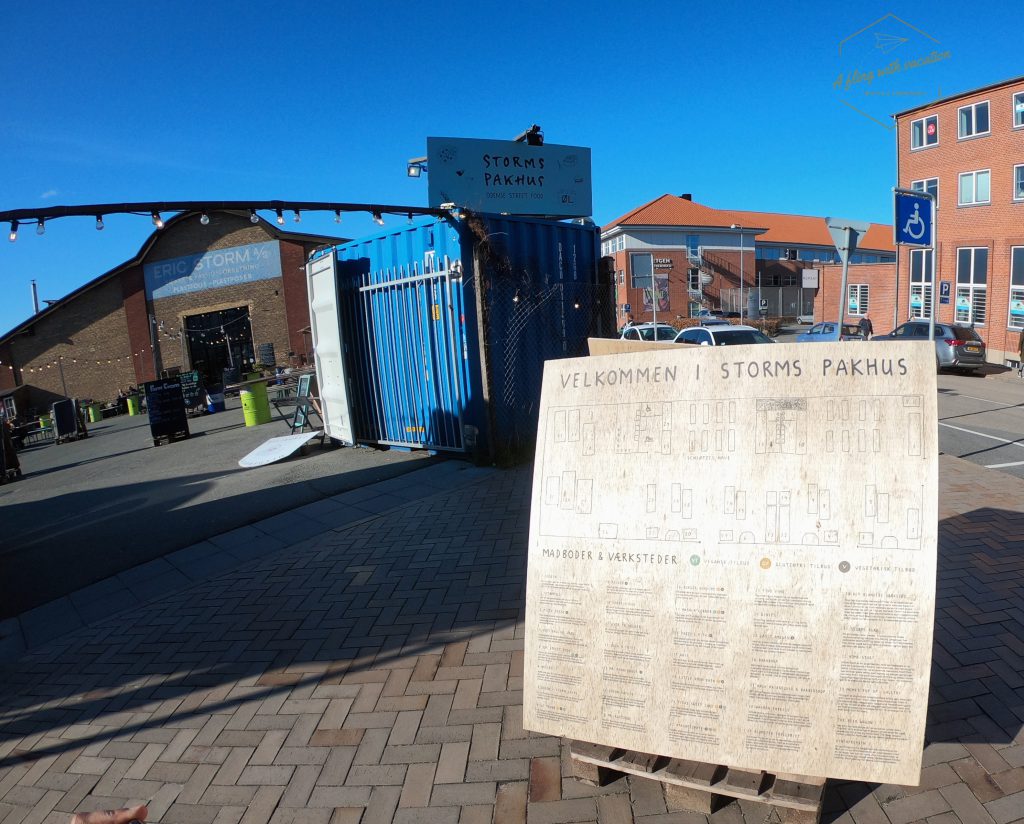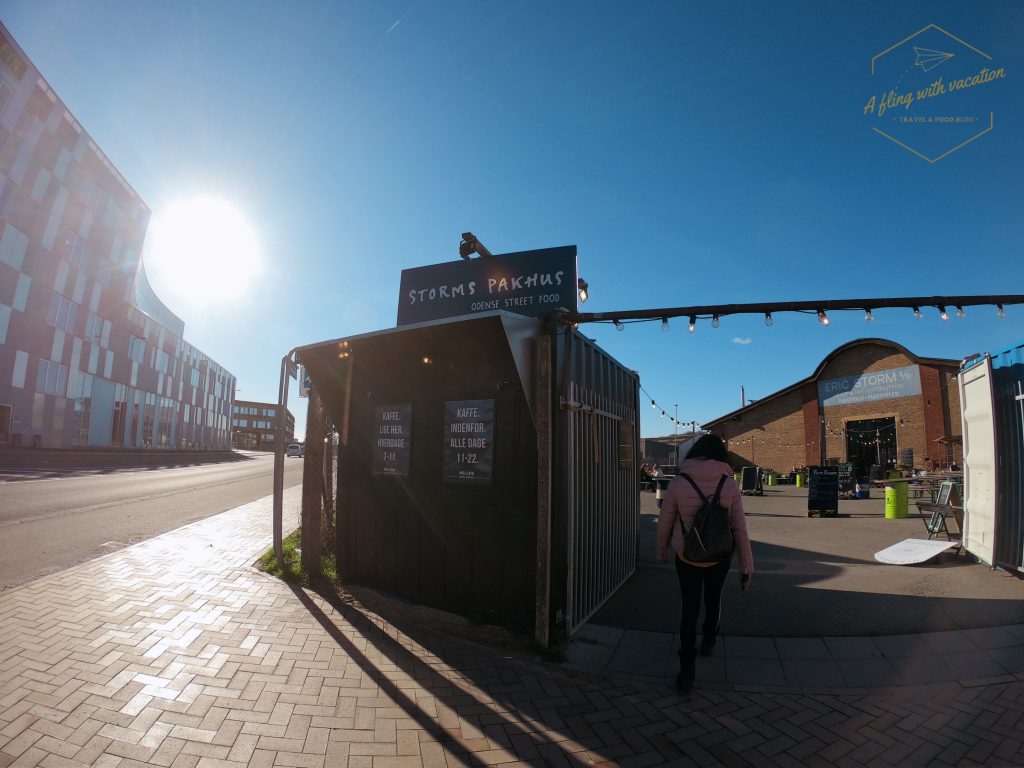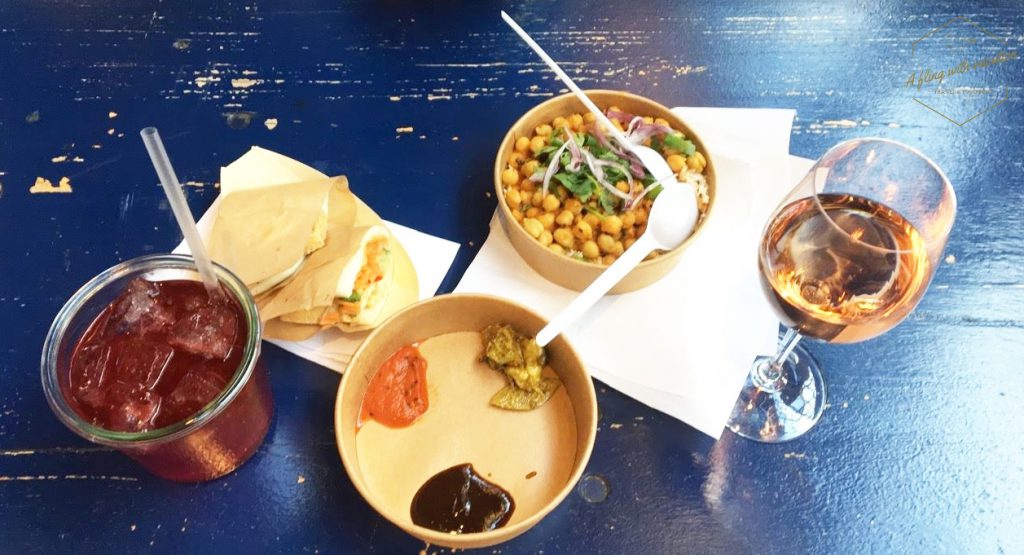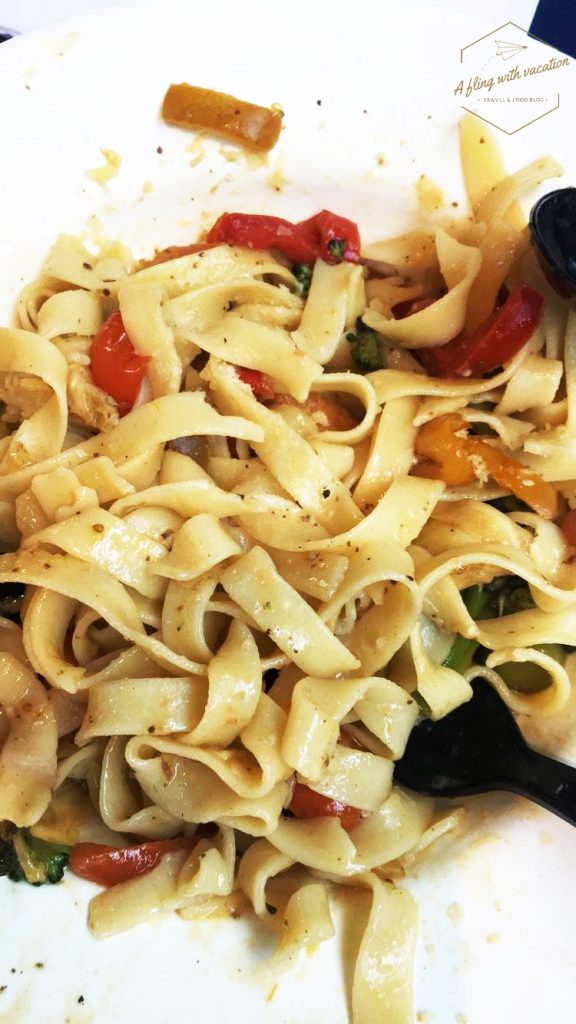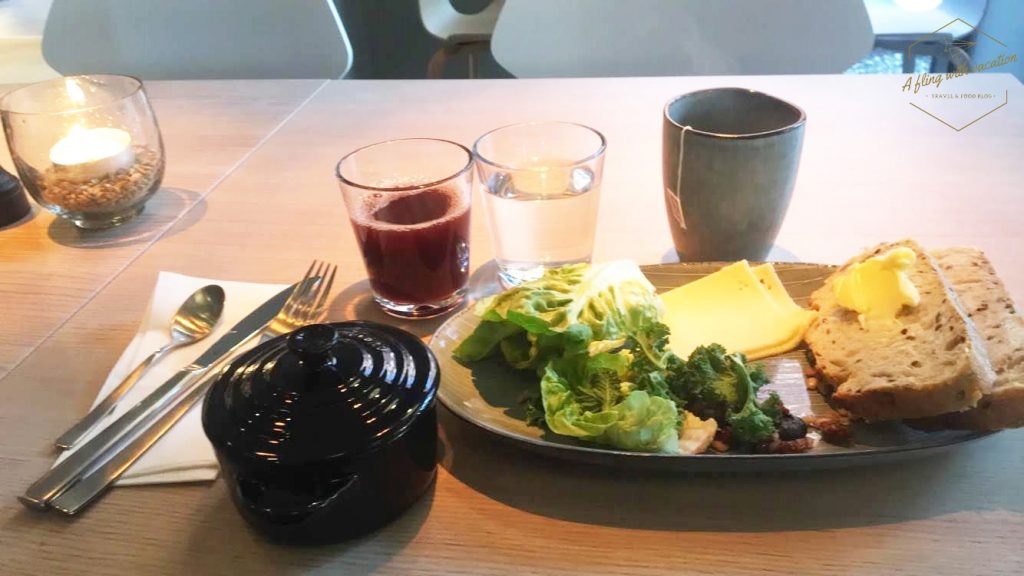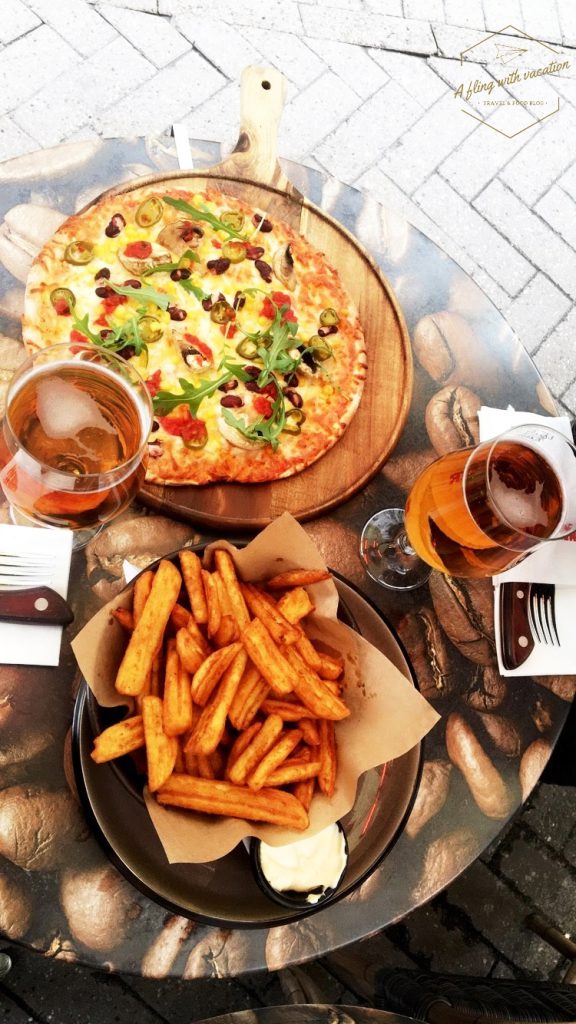 You may also like:
For a detailed description of where and how we went and what we loved in Denmark visit the Blog titled Nordic Countries- Heaven and perfect fairytale destination on Earth.
Copenhagen perfect 2 day itinerary: With tips and tricks to cover the most and have a great experience is covered in the blog post here.
Copenhagen Pass: It includes an entry for most attractions and also, rides from local buses, trains, and ferry. You can buy it online or at any of the attractions, for instance, we bought one at the Rosenborg Castle. Attractions included in Copenhagen pass, as well as the benefits and all are in the post on Copenhagen Pass YAY or NAY!
Hotel bookings: For all available options of hotels check here. Also, another option is AirBnb. For $30 off on your first booking on Airbnb use code:
Flight bookings: For all connecting and cheapest flight available check any of the following links:
To know about commuting options and price range: Furthermore, to know all your options, along with the time they take and how much they charge, check Rome2rio or Omio. Both are also available on the app store, so you can access easily as and when need be.
Train Tickets: Book train tickets using the site of Euro rail or also, search and book the cheapest options available here.